Limitless Capabilities
With an in-house fabrication shop located in Houston, Gajeske has the ability and expertise to fabricate cost-reducing spools and create almost any configuration for all applications – no matter how complex.
Compared to field fabrication, in-house spool fabrication:
Reduces time in the field and construction time
Decreases the construction footprint of equipment and power requirements
Increases a safer work environment due to less equipment in the field and fewer on-site personnel
Provides higher quality fabrication within a controlled environment
All of these factors work together to reduce the carbon footprint and reduce construction costs with our HDPE piping systems.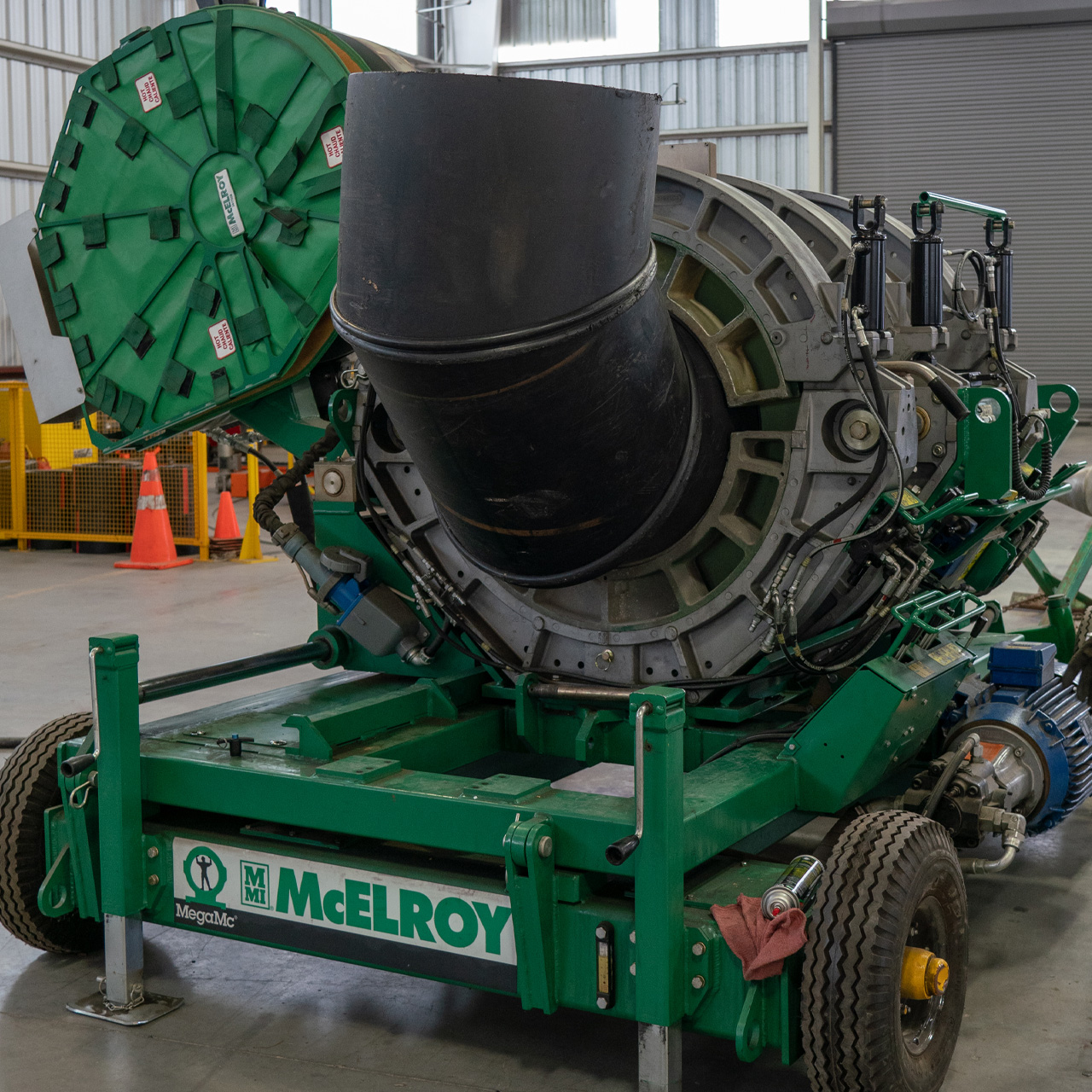 McElroy Trained Technicians
All Gajeske fabrication technicians are McElroy certified and are rigorously trained in documented procedures. They also specialize in pipe-perforating services, extrusion welding, and custom manufacturing.
Spool Fabrication Capabilities

1/2" – 65" pipe diameter for spools
Max spool dimension 52' x 8' x 8'6"
FM/DIPS/IPS/PERT HDPE pipe
Complete QA/QC programs with NDT or Destructive Testing (if required)
Additional Design Support Services
Review to offer alternative design options
Review of standards
Review of best construction practices
Fabrication Quote Requirements
In order for our team to provide you with an accurate spool fabrication quote, some of the things we may need from you include your final, approved 2D or 3D ISO drawings, specs, and temperature and pressure readings.