Gas Distribution & Service Excellence
Since its establishment in 1986, Gajeske, Inc. has been a trusted provider in the plumbing supply and municipal gas markets. With over three decades of dedicated experience in the gas distribution Industry, we have grown to become one of the leading distributors of gas pipe, electrofusion fusion, fittings, fusion equipment, and accessories.
Our extensive inventory and strategic stocking locations across the South-Central United States, along with our strong roots in Texas, enable us to serve some of the industry's largest gas companies. From the main to the meter, we deliver reliable and high-quality products, meeting the diverse needs of our valued clients.
In addition to our wide product range, we offer a comprehensive fusion training program and maintain a large fleet of rental equipment. These resources empower our customers with the knowledge and tools necessary for efficient gas distribution operations.
At Gajeske, Inc., our commitment to service excellence and industry expertise sets us apart. With our longstanding presence and dedication to meeting customer requirements, we continue to be the go-to partner for gas distribution and service solutions.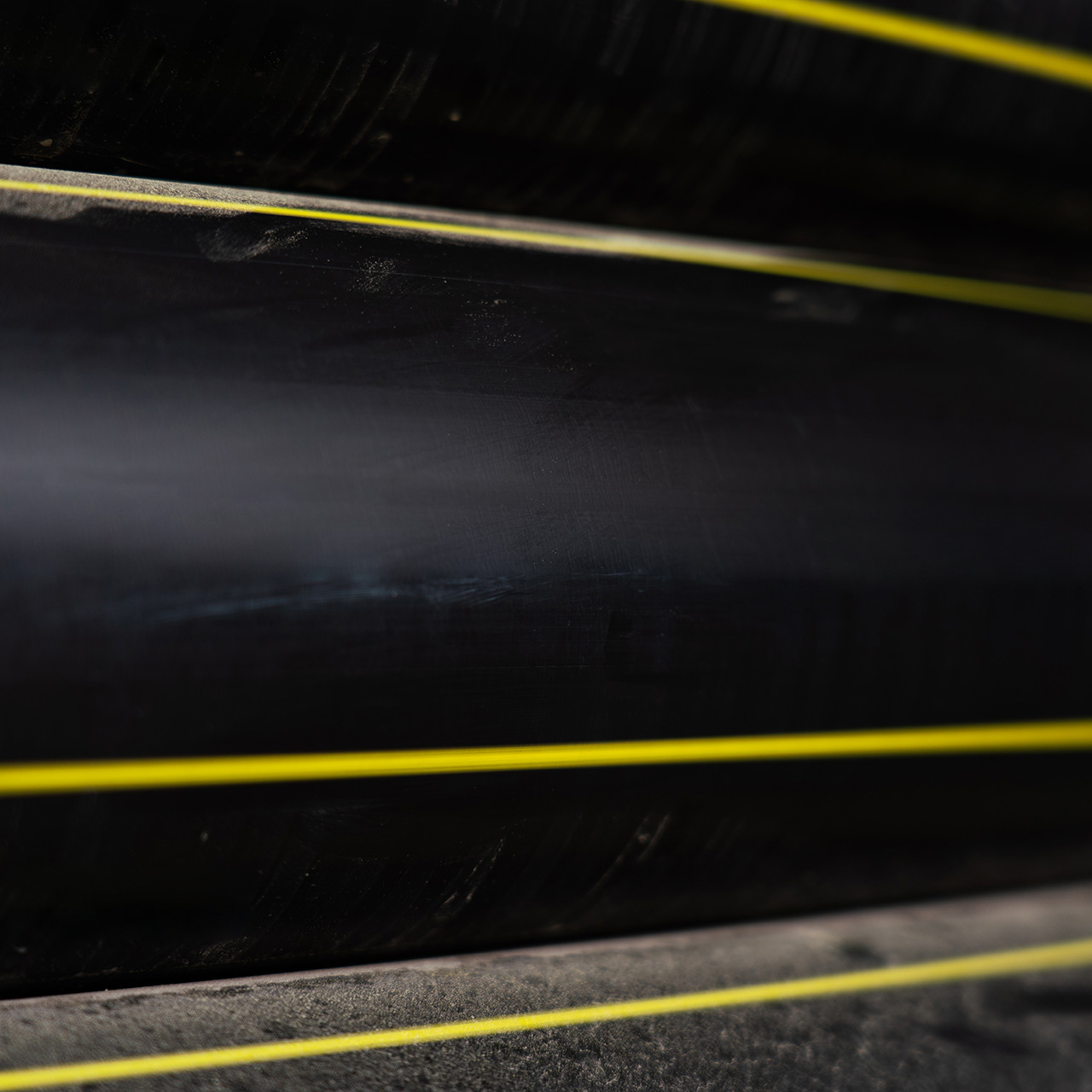 MDPE: Pipe and Fittings
Standards/Specifications:
ASTM D 2513, D 2683, D 3261, D 3350
ASTM D 3350, cell classification PE 234373E and PE 234375E
PPI TR-4 designations PE 2708 & PE 80
Iron Pipe Size OD (IPS) 1/2" – 12"
Outdoor Storage up to 3 years per ASTM 2513
Copper Tube Size OD (CTS) 1/2" – 1 1/4"
Yellow color: solid
Material properties are verified by: ASTM D 1505, D 2837, D 3350, D 2513, D 790, Type IV, F 1473
Pipe for:
Natural Gas Distribution
LPG and Propane Gas Distribution
Yard gas
HDPE: Pipe and Fittings
Standards/Specifications:
HDPE pressure pipe is produced with PE 4710 polymer and a color pigment masterbatch for Natural Gas Distribution Systems.
Yellow stripe on black pipe, Black stripe on Yellow HDPE
ASTM D 2513
CAN/CSA-B137.4
UPC
ASTM D 2513, D 3350 Cell classification PE 445574C and PE 445576C
PPI TR – 4 designations PE 4710 and PE 100
Iron Pipe Size OD (IPS): 1/2" – 24"
Copper Tube Size OD (CTS): 1/2" – 1 1/4"
Coils available up to 6"
Material properties verified by: ASTM D 1505, D 2837, D 3350, D 2513, D 790, D 638 Type IV, F 1473
Outdoor storage up to (10) years per ASTM 2513
Pipe for:
Natural Gas Distribution
LPG and Propane Gas Distribution
Yard gas